SharePoint, OneDrive or Teams: How to Share Files in Microsoft 365
With all the apps and services included in Microsoft 365, it's easy to lose track of all your options or wonder which tool is the best choice for which job. Especially when it comes to sharing files with your coworkers, the Microsoft Cloud gives you a lot of ways to achieve the same result. Or is it actually the same? In this article, we are going to look at the differences between some of the most recognizable services included in MS 365: SharePoint, OneDrive and Teams. What sets them apart? What are the advantages and use cases for each of these apps? And how do they actually work on a technical level?
SharePoint vs. OneDrive vs. Teams: What's the Difference?
Cloud-based collaboration tools have become an integral part of office life. It's hard to imagine a modern work environment without chat apps, file sharing platforms and project management tools.
Since most organizations (and IT departments) continue to rely on the Windows operating system, Microsoft's own range of cloud services – more commonly known as MS 365 or Office 365 – has proven an especially popular choice for businesses and public bodies. Just raise your hand if any of this sounds familiar: uploading files to your personal OneDrive, coordinating with other departments on a SharePoint project or making lunch plans on Teams.
However, some of the services included in the Microsoft 365 suite cover a similar set of tasks. With access to all of these similar choices, many people wonder: Is it better to share a document from your OneDrive, add it to SharePoint or upload it in Microsoft Teams? What exactly are the differences between SharePoint, OneDrive and Teams?
Comparison: Teams vs. SharePoint vs. OneDrive
| | Main Use | Advantages | Disadvantages |
| --- | --- | --- | --- |
| Microsoft Teams | Ongoing communication | Fast, low effort | Lack of transparency, oversight |
| SharePoint | Setting up projects, wikis, etc. | Flexible, highly customizable | Complex, difficult to use |
| OneDrive | Personal cloud storage | Fully integrated into Windows | Tied to individual user |
Today, we'll look into the differences and technical implementation of the various file sharing tools in Microsoft 365. An important note before we start: services like Teams and OneDrive are also available for private use. However, this guide deals with their role in offices and enterprises, i.e. the focus is in Microsoft 365 for business.
How Does SharePoint Work?
SharePoint is a web-based application for sharing and editing documents which has been part of the Microsoft portfolio since 2001. It is available in two versions: SharePoint Server, which is hosted locally on your network, or SharePoint Online, which is part of Microsoft 365 (though it can be licensed separately). Despite fewer options in terms of customization, the cloud version of SharePoint has proven the most popular choice, since it allows businesses to outsource hardware requirements and maintenance.
In terms of structure, SharePoint is based around individual sites, which can contain different subsites and elements similar to a normal website, but with access limited to a pre-defined group of users. This can include members of your organization as well as external partners, contractors, freelancers or guests. Access to SharePoint Online is managed through group membership in Azure Active Directory, Microsoft's cloud-based directory service.
To control who can access different parts of a SharePoint site, you can define different sets of permissions for specific files or subsites. However, please note that there are a number of important differences between managing NTFS permissions on your file server and managing SharePoint permissions, including the different permission levels and the fact that SharePoint automatically deactivates inheritance when you set custom permissions.
Common use cases for SharePoint include internal wikis or knowledge hubs, the use as a company intranet or even SharePoint sites for specific projects, which allow employees from different departments to coordinate and share resources, timetables and documents in one location.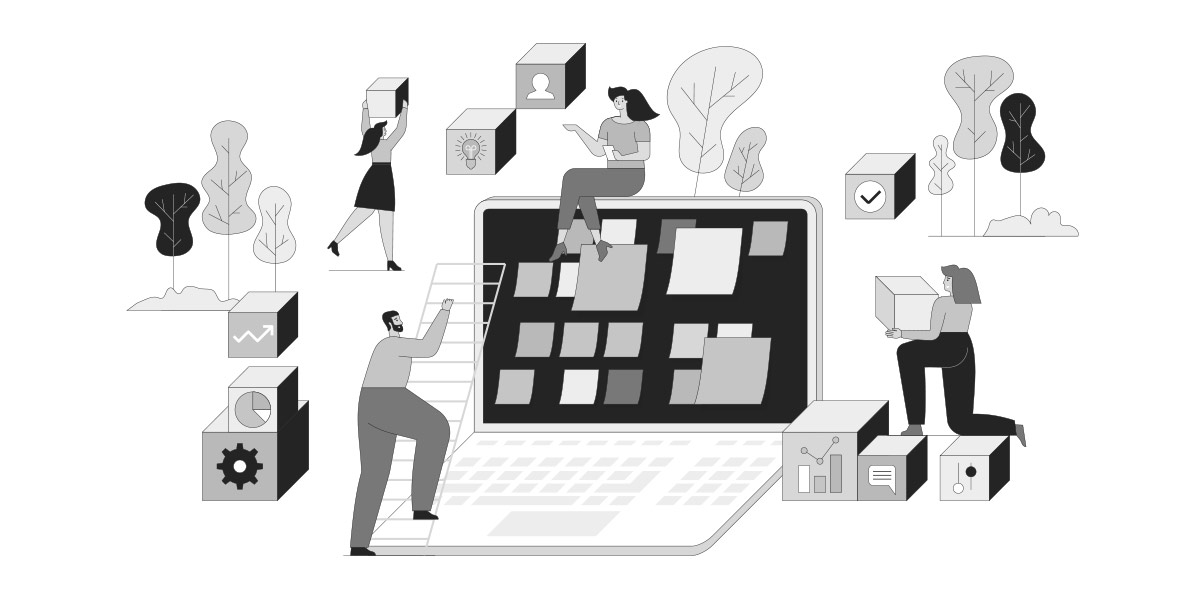 SharePoint Comparison: Advantages, Disadvantages & Use Cases
In many ways, SharePoint acts as the foundation for file sharing in Microsoft 365. Aside from offering a wide and flexible set of tools for collaboration, it also serves as the technical basis for both Teams and OneDrive. One of the biggest advantages of SharePoint is the seamless integration of Office software and file types such as Word documents, Excel tables, PowerPoint presentations, etc. This allows existing files to easily be shared and opened up for revisions and collaborative editing.
The main weakness of SharePoint is a lack of transparency and suitable tools for keeping track of shared files. In day-to-day operations, we tend to be so focused on the latest task or email that it's easy to lose track of which files we have shared and with who. This can prove an issue when it comes to keeping company data in the right hands and avoiding privacy violations when dealing with personal information.
For a lot of users, it's only once you log in directly on Office.com that you realize just how long your list of shared files has become, including many that are outdated, no longer need to be shared or should be removed for security reasons. Naturally, this problem only grows worse the more users you have to deal with: in larger organizations, it becomes increasingly difficult for admins and IT staff to keep shared files under control. The only effective way to manage access to shared files is to conduct regular access reviews.
Files shared longer or with more people than necessary aren't just harmless clutter in your cloud storage, they pose a significant security risk. The more people can access a file, the higher the risk of that file falling into the wrong hands when an accounts is compromised by a cyberattack or insider threat. You can learn more about the importance of restricting access to information and IT resources in our blog posts on Zero Trust Security and Least Privilege Access.
Watch Our Free WEbinar
Behind the Scenes of Teams & OneDrive: The Secret Life of Shared Data
How Does OneDrive Work?
OneDrive, formerly known as SkyDrive, is a cloud storage service by Microsoft that provides 1 Terabyte of personal storage for every licensed user in your organization. OneDrive lets users access files regardless of which device they are currently on, as well as allowing them to share documents with others. It is included in all Microsoft 365 plans, but can also be licensed separately.
On a technical level, OneDrive basically acts as a SharePoint site that only one person can access by default. Files and folders are stored as objects or subsites within the site and when you share a OneDrive file with another user, you provide them access to that specific part of your personal SharePoint.
OneDrive Comparison: Advantages, Disadvantages & Use Cases
As a personal cloud storage solution, OneDrive fills a different role than the purely collaborative services SharePoint and Teams. The fact that users can share files from their OneDrive with others can be seen as an extension of that core feature rather than the main goal. OneDrive's biggest strength as a service is being tied directly into the familiar environment of the Windows Explorer. As a result, end users tend to see OneDrive as part of the operating system rather than a separate app, which makes it a lot easier to use.
The main downside of a personal cloud storage solution is the fact that when an employee leaves your organization, files stored in their OneDrive may become unavailable. Microsoft doesn't immediately delete files stored in OneDrive when you remove a user – more information about the OneDrive deletion process – but even with fail-safes and advance warnings, many companies still run into issues such as important documents disappearing unexpectedly after the person who shared them quits. With cloud services becoming the norm, we tend not to think about where files are ultimately stored. At least not until it becomes an issue.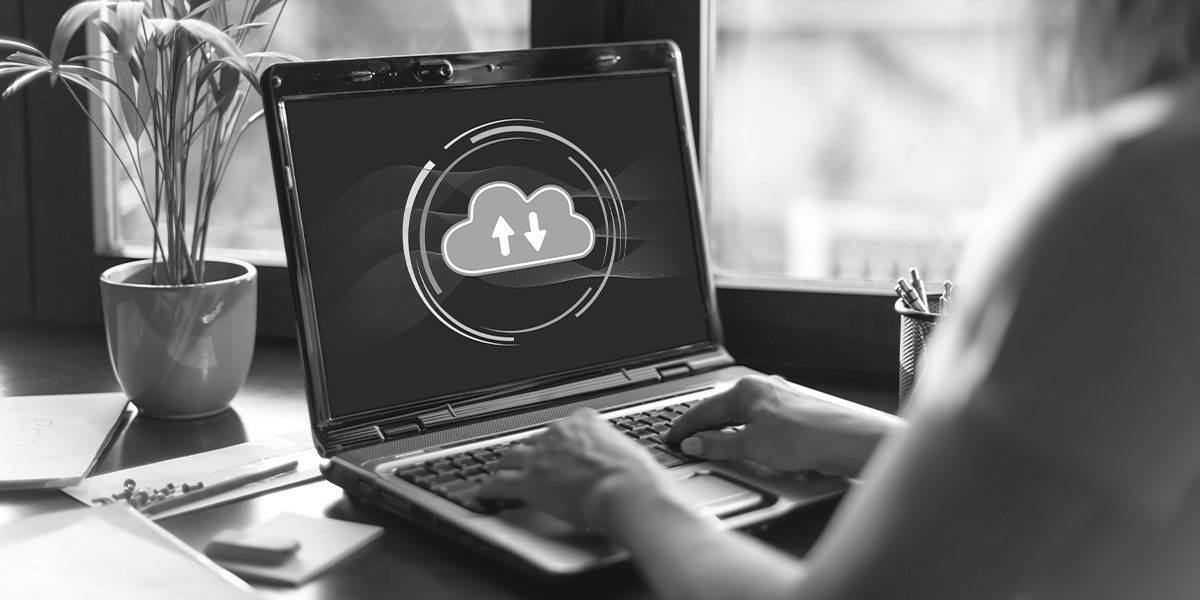 And there's another problem: Because it provides the option to store redundant copies of files in the cloud, some companies treat OneDrive as a backup solution. But that's not what OneDrive was designed for: Because it constantly syncs local files and their cloud counterparts, OneDrive is vulnerable both to accidental changes or deletions and ransomware attacks, where the encryption of local files is automatically carried over to their OneDrive copies.
OneDrive does maintain a version history of stored files, but it is limited to a maximum of 90 days. And if you actually lose your data, retrieving files from OneDrive is a time-consuming process since it offers no tools for bulk changes or restoring multiple files at once.
Despite the advantages of cloud storage, there are still many cases where it makes more sense to store data on your local file server, especially when it comes to large files that are not consistently used by multiple people at once. Learn more about cloud storage vs. local storage.
How Does Microsoft Teams Work?
As a all-in-one communications platform, Microsoft Teams combines a chat feature with meetings and video calls as well as document sharing and embedding. Aside from individual and group chats, the main feature of Teams is the ability to organize people into, well, teams. Users can be part of multiple teams at once, such as a company-wide team for general updates and a smaller team for their specific department, allowing them to track tasks or discuss their progress.
Additionally, you have the option to create multiple channels within each team, with support for both public and private channels. Each team you create starts with general channel which can't be removed. Similarly, each new channel starts with two essential tabs: a message board and a library of shared files. These basic tabs can't be deleted, but you can always create another tab to incorporate elements like calendars, task boards, Excel tables or reports from Power BI.
Behind the scenes, Teams uses SharePoint for most of its features. The individual teams users can join are modeled as SharePoint sites, which store elements like different tabs, attachments, shared documents, etc. With one important exception: Files shared in Teams chats are stored in OneDrive. Teams first adds the file to your cloud storage and then grants the other members of the chat access to it.
Since both Teams and OneDrive are ultimately based on SharePoint, this may sound like a pointless distinction. However, it means that files shared in conversations are only available as long as the OneDrive account of their owner remains active. So unlike files uploaded directly to a team hub, they may be gone sooner than you think.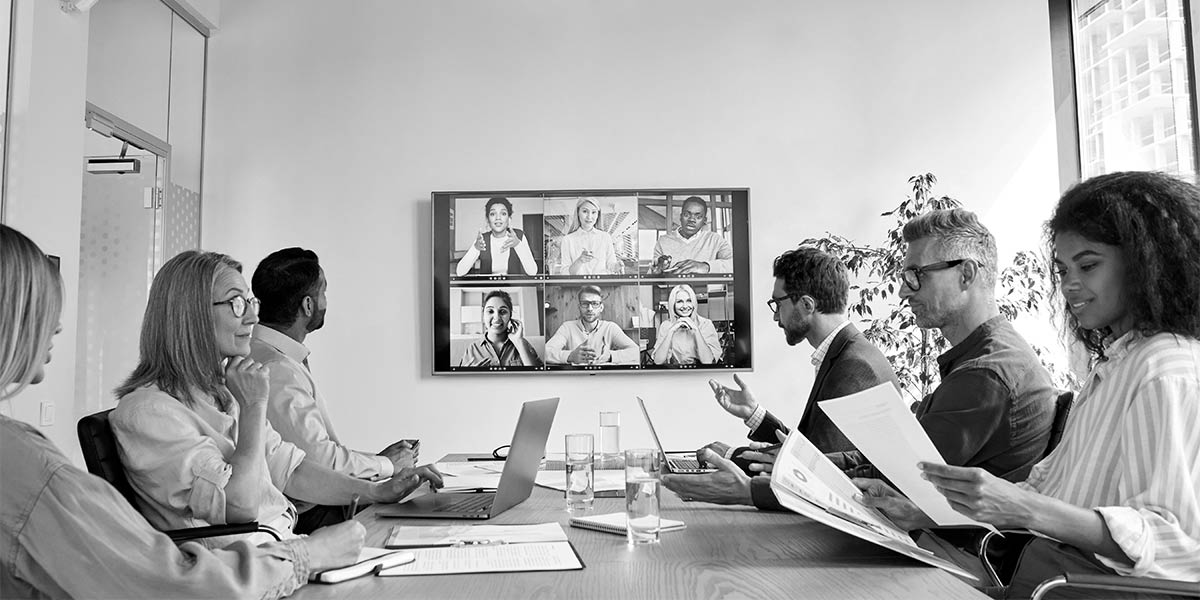 Microsoft Teams Comparison: Advantages, Disadvantages & Use Cases
The main strength of Microsoft Teams is the ongoing organization and management of fixed groups such as specific departments or offices. It facilitates communication between colleagues and provides a platform for administration, such as weekly meetings to discuss upcoming tasks on calendar or shared board. In fact, many organizations also use Teams to manage specific projects.
Another advantage of the service is speed: Sending a message with a document link takes a lot less time and effort than an email with an attachment. By providing an official platform for quick and easy communication, MS Teams also helps limit the spread of shadow IT, i.e. the unauthorized usage of services like Discord, Slack or WhatsApp.
Because of focus on meetings and video calls, many organizations also use Teams for external communication with clients, partners, contractors or service providers. Should that not suffice, you can even invite guest users in Teams to involve people outside of your organization directly in your team.
However, the advantages Teams offers in terms of quick and easy collaboration come with their own set of risks. The fact that Teams makes it so easy to share files with external users can leave sensitive data exposed. This is especially dangerous given the lack of transparency on the platform: With shared files spread across many different teams and individual accounts, it's impossible for admins to track where exactly data is being shared with people outside your company.
SharePoint, OneDrive & Teams: Risks and Challenges for Organizations
There is no doubt that cloud-based services like Teams, OneDrive and SharePoint help your staff communicate & collaborate and ultimately boost productivity. Still the use of Microsoft 365 also comes with certain hurdles. Organizations with a hybrid setup, i.e. ones that operate their own network aside from using the Microsoft Cloud, need to maintain local and cloud systems side-by-side and keep user accounts up-to-date in both. Without an automated solution for user management, this will cost your admins a lot of precious time.
However, the biggest problem with SharePoint, OneDrive and Teams is the lack of transparency: With the default tools provided by Microsoft, there is no way to see shared documents, user permissions and access granted to external accounts in one place. Without this kind of central reporting, you'll inevitably run into problems such as guest accounts that are not removed in time or employees that can access a SharePoint site even after being moved off the project.
While these kinds of mistakes are incredibly common, this doesn't mean they are harmless. Far from it: When you're using Microsoft 365 to manage sensitive files or even personal data, errors like these can lead to employee data theft or expensive privacy lawsuits. Whether you're storing data in the cloud or in your own network: It needs to be protected from unauthorized access.
Managing Microsoft 365 Safely with tenfold
Good news for organizations that use Microsoft 365: The identity and access management solution tenfold allows you to manage shared files in the Microsoft Cloud safely and efficiently. First, tenfold's automated user lifecycle management ensures that permissions are kept up to date and that users can only access resources they actually need.
Second, tenfold's reporting suite offers admins full transparency. Thanks to plugins for Teams, SharePoint, Azure Active Directory and more, tenfold acts as your central platform for keeping track of access rights across all systems. Forget worrying about inheritance or nestled groups: Just one click and you can see the effective permissions for any given user or file.
With tenfold, admins always know which files are being shared in Teams and SharePoint and whether they are accessible to external users. This allows you you to quickly identify and address any security and privacy issues in your organization.
All this and more makes tenfold the IAM solution of choice for automated permission management in Microsoft environments. Learn more about the advantages of tenfold by watching our demo or signing up for a free trial.
Why tenfold?
What makes tenfold the leading IAM solution for mid-market organizations?